6 Beginner Homesteading Skills Anyone Can Learn
In a world filled with endless food at our fingertips, it's often difficult to convince folks to take the longer route. A few years ago, I began dipping my toes into beginner homesteading in order to gain skills and knowledge that have been seemingly lost over the last couple of generations. Learning to do new things is incredibly satisfying, and making your own necessities is such a fun hobby. Homesteaders have many reasons for doing what they do, but for me it's all about controlling my food and being independent from traditional systems.
I used to think that homesteading was only for those lucky enough to own a farm. Now I know that literally anyone can gain basic skills to live more sustainably and be more in control of your own lifestyle. Homesteading is for the youngest child or the oldest adult. It's for those struggling silently with mental illness, the wheelchair bound, or the broke college student. It's for the home-bound, the single mom who rents a small apartment, or for the lonely widow. Almost every human can find something small to grow, sew or build. Today I'd like to give you a few ideas to learn beginner homesteading.
Homesteading Skill #1- Grow Something
It took me several years to muster up the courage to start a garden. A large-scale garden isn't for everyone, but what CAN you grow? Start a few small pots of herbs on a windowsill. Grow a container garden on your porch or balcony. Throw some lettuce for salads or sandwiches into a few small pots under a grow light on a bookshelf. Cabbage or flowers to help pollinators in a window box would add beautiful curb appeal to your home. Many neighborhoods now have community gardens to share. If you have a couple square feet of empty space outside or in front of a window, the possibilities are endless. Just grow SOMETHING! To see more about my garden, click here.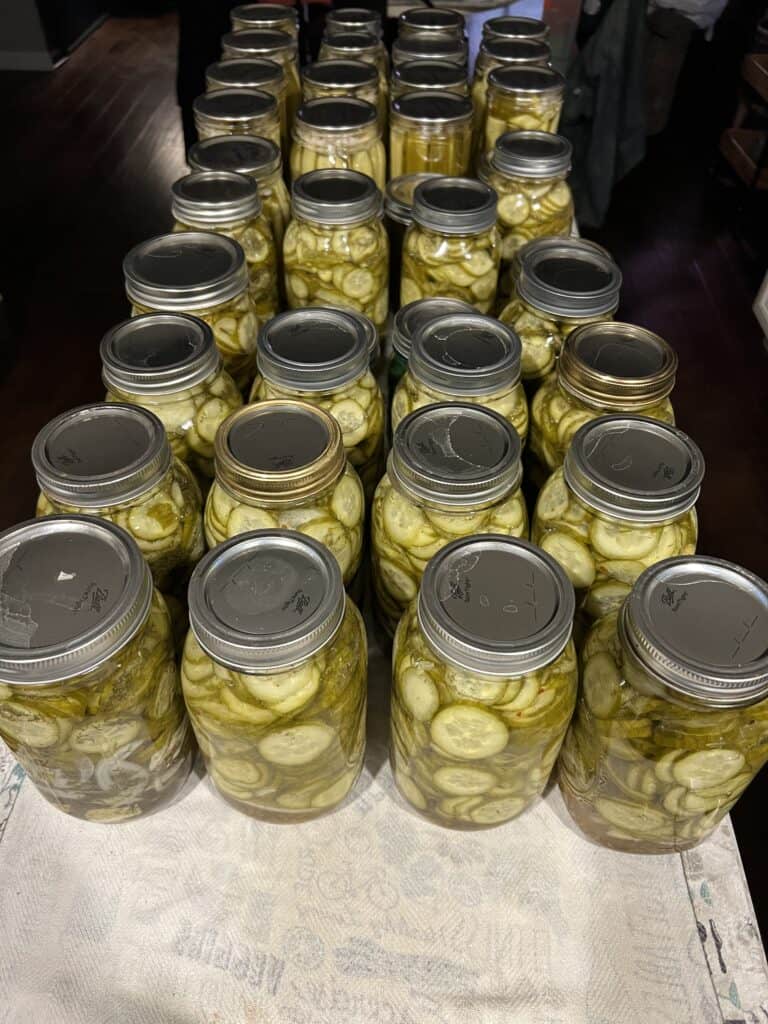 Homesteading Skill #2- Preserve Food
Several years ago I learned to can food and my family absolutely loves it. There is nothing like homemade jams, jellies, and pickles to add something amazing to a meal. I've even learned to preserve food scraps– pickled watermelon rind is delicious!! I love getting surplus fruits and veggies that can be canned, fermented, frozen or dehydrated for use later. Nothing goes to waste in this house!
Our family recently invested in a dehydrator to dry food and herbs and I love it. We've dried fruits, vegetables, and herbs. We even dried peppers and then ground them into paprika. The flavor of homemade spices just can't compete with store bought.
Homesteading Skill #3- Compost
When the word compost gets thrown around, most people conjure the idea of a stinky pile of rotting food. There is an art to compost, and it's so beneficial! A well-done compost pile should never stink. When the right ratio of green and brown material combine, magic happens. A well-balanced compost pile breaks down very quickly and smells earthy but never stinky. Composted material can be used to help grow trees, veggies, or houseplants. What a blessing it is to turn unused food scraps and yard waste into free plant food! Bins can even be kept covered on a balcony. Bonus points for adding worms! You can read my full composting tutorial here.
Homesteading Skill #4- Plant An Orchard
Fruit trees are such a rewarding way to add charm to a home. There is nothing like plucking fresh fruit from a tree in your own yard! Our family recently planted eight fruit trees in our backyard, and we are already eyeballing where we can fit more. I am so excited to see the trees flower and bear fruit this summer. Berry shrubs are easy to care for also! Blueberry, blackberry, and raspberry bushes can be planted in the ground or grown in pots, and the fruit would provide a great addition to salads, desserts, cereals and snacks. Citrus trees can be grown on porches and patios in warmer climates. Just be sure to have a plan for moving them indoors in the winter.
Homesteading Skill #5- Forage
Foraging is a skill that I'm determined to expand this year. It's such a blessing that so many herbs and plants grow in the wild that can be eaten and used medicinally. The spring is bursting with flowers, plants and mushrooms to be collected. Go for a hike and search for edible mushrooms. Scour your property for dandelions, purple deadnettle and wild violets to throw into a salad or use for tea. Many things you probably thought were weeds are edible and are incredibly healthy! Always thoroughly research before you eat, choose plants that are from an area that hasn't been sprayed with chemicals, and forage responsibly. Leave enough native plants to reproduce for next year!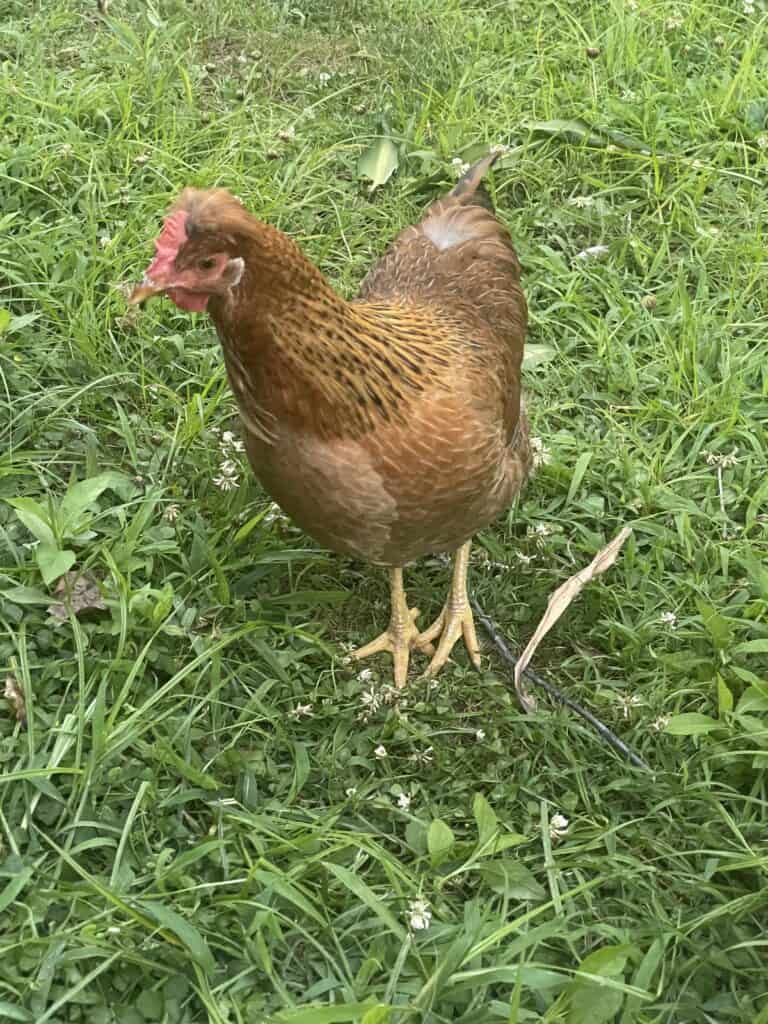 Homesteading Skill #6- Keep Backyard Chickens
I saved this one for last. It is definitely the biggest responsibility on this list, but it's my personal favorite. I have eight hens that live in a coop and free range for a few hours each day in the backyard. We are rewarded with around 6-7 eggs per day from my ladies. With dark orange yolks and beautiful colored shells, store bought eggs don't compare.
Chickens are remarkably easy to care for. All they need is coop that is safe from predators, and fresh food and water each day. Chickens help consume kitchen scraps and leftovers and can provide a great number of benefits to a backyard. They fertilize the grass in the yard and their coop bedding is a rich composting material when allowed to decompose completely. 3-4 hens can provide a family with around two dozen eggs per week and take up minimal space. I love watching the neighbors come out on their decks in the evening to watch the chickens scratch around the yard. Our hens have been such a rewarding addition to our little homestead!
I hope these suggestions have gotten your creative juices flowing. I encourage you to choose one skill to embrace this year. YouTube, Pinterest, and your local library are full of knowledge to help you on your journey. I would love if you would comment below to let me know where you are on your homesteading journey, or what skills you are most excited to learn about!